how to get started
There are Just a Few Simple Steps
for a Successful Business
01
Company Introduction
We will take the time to understand you and your business

02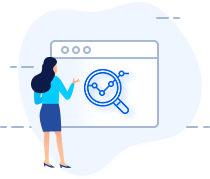 Building your Personalized Team
After your free consultation, JOATS.IO will assemble your custom team of professionals.
03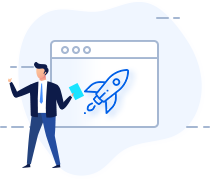 Work Together
Once your JOATS team has been established and positioned, we will provide daily updates.
Build your company with JOATS
SAVE
TIME and MONEY
Copywriting / Blog Services
Let our team be responsible for the text on brochures, billboards, websites, emails, advertisements, catalogs, and more.  Also if you need fresh new ideas for your blog, app or website we can help with that as well!
Marketing and Advertising
Let our highly skilled and specialized team commit to helping you automate marketing tactics and strategies to create leverage and exponential growth!
Branding / Business Coaching
A brand separates you from the competition. It's a crystal clear communication of what you offer plus a way to tell your audience that you are the one that can solve their problems. Along with that our coaching gives a clear view of what is important and what does not drive change in an organization, thereby assisting the organization to focus the available resources in the most efficient way. fact based analysis, open communication, decisive decision making, and focused action.
Website and App development is about more than just building a site that is functional and attractive. It needs to get the job done. In Digital World, a Web Application Development is a client–server software application in which the client (or user interface) runs in a web browser.  Web Application Development is the creation of application programs that reside on remote servers and are delivered to the user's device over the Internet.
Customer Insight & Growth
Customers today demand products, services and experiences that are relevant plus meets their needs! Our staff has helped small companies and startups reshape products and increase valuations.  
A virtual assistant provides various services to entrepreneurs or businesses from a remote location. From digital marketing tasks, scheduling appointments, and managing events to personal errands. We can help you with almost anything!
Want a hands free approach?
Try Our Business Auto Pilot
We have experience working with small and large businesses and are ready to develop a targeted strategy that is perfect for you.
Standard
$39.99
Monthly Package Starts At
Weekly Assistant
Research and Data Entry
Business Ideas
Choose Plan
Economy

$ 99.99
Monthly Package Starts At
Weekly Assistant
Research and Data Entry
Business Ideas
Social Media Marketing
Complete Task
To-do list follow up
Phone Conversations
Daily Updates
Choose Plan
Executive

$ 199.99
Monthly Package Starts At
Daily Assistant
Research and Data Entry
Business Ideas
Social Media Marketing
Complete Task
To-do list follow up
Phone Conversations
Daily Updates
Social Media Marketing
Website Management
Auto Content Builder
*Includes Business Coach 1-on-1
Lead Generations
Booking
Out Bound Calls
LinkedIn support
Project Management
Copy Writing
Choose Plan