how to get started
Let us help you scale you STARTUP today with various options we offer.
01
Startup Scaling
Your startup is you baby and if you are planning right you will know that not only does your team need to grow but also your business. Contact us so we can discuss ways to help you scale.

02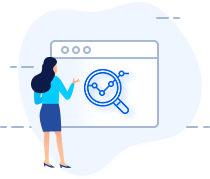 Raising Funds
Finding investments can be time consuming let alone making sure you have what the investor wants to see. So let us help you with Angel, Venture Capital and crowd funding options.
03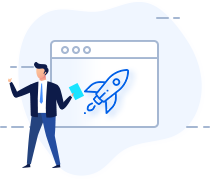 C-Suite Help
Sometimes you need a little extra help with major work. Don't worry we have you covered with CEO, Co-Founder, COO, CMO, CTO, and CFO assistance!
Let Joats
SCALE
YOUR STARTUP
Finding a Co-Founder can be challenging. However, Joats.io has the perfect solution. Since we already have a dedicated team how about we act as your co-founder and help you focus on your skillset while using us to pick up where you lack. Many founders make the mistake of finding someone like themselves rather than finding someone with complementary skills.
Finding an angel investor is hard work and many don't know where to start.  Let us not only find matches for you but help with making sure you know how to pitch your startup!  
Pitching your company is the most important thing a founder must do and do correctly.  It could be the difference between thousands and millions.  The Pitch is just one part, after that there is the pitch deck and the second interview.  Why do that by yourself when JOATS can help. 
Do you have a startup that needs immediate attention?  Can your idea change the industry?  Then raising money to get that boost before you start can help tremendously.  Let us put together a plan of action to make sure you increase the chance of success. 
Accelerators and Incubators
Building a Startup is hard work, especially in the first year when you have to be mindful of your runway and cost of operation.  What we will do at JOATS will be to make sure your startup is in its best form to be accepted to Accelerators and Incubators around the world.  This will allow founders to learn, scale their startup, meet investors, find seed funding, and more. 
Hire our C-Suite professionals
C-Suite support is vital to a growing startup.  Once your company grows having a powerful team is what can make a difference between a striving startup Vs one that closed its doors.  Joats will help you define what you need accomplished and in what period of time all for an affordable price. 
Want a hands free approach?
Try Our Business Auto Pilot
We have experience working with small and large businesses and are ready to develop a targeted strategy that is perfect for you.
Standard
$199.99
Monthly Package Starts At
Weekly Assistant
Research and Data Entry
Business Ideas
Basic Website
Social Media Development
Logo
Branding
Choose Plan
Economy

$ 499.99
Monthly Package Starts At
MVP DELEVOPMENT
Weekly Assistant
Research and Data Entry
Business Ideas
Basic Website
Social Media Development
Logo
Branding
Marketing
Search Engine Optimization
Facebook/Instagram/Advertising
Public Relations
Capital Analysis
Pitch Deck
Investment Outreach
Copy Writing
Graphics and Design
Marketing
Market Testing
Choose Plan
Executive

$ 599.99
Monthly Package Starts At
Accelerator Assistance
JOATS as Co-Founder Assistance
Incubator Assistance
MVP DELEVOPMENT
Weekly Assistant
Research and Data Entry
Business Ideas
Basic Website
Social Media Development
Logo
Branding
Marketing
Search Engine Optimization
Facebook/Instagram/Advertising
Public Relations
Capital Analysis
Pitch Deck
Investment Outreach
Copy Writing
Graphics and Design
Marketing
Market Testing
App Design
UI/IX Assistance
Growth Hacking
Social Media Take Over
Phone Number with answering service
24/7 Customer Assistance
Dedicated phone systems
Develop a ROI Strategy
Sales Funnel
Crowdfunding Team
Churn Tracking
+ MORE
Choose Plan